To address the National and International Pandemic emergency of COVID-19, the Spatiotemporal Innovation Center brings together powerful taskforces of international researchers and implementation strategies to provide rapid response for saving lives and protecting the health of our citizens. This effort utilizes the innovative research results from the past 7 years' investment in close collaboration with NSF and our members. A gateway (to COVID-19 data, information and knowledge) and a spatiotemporal platform (to support COVID-19 rapid analytics, mining, and learning) are being set up. Please visit https://covid-19.stcenter.net/ for details (with a live case map shown below).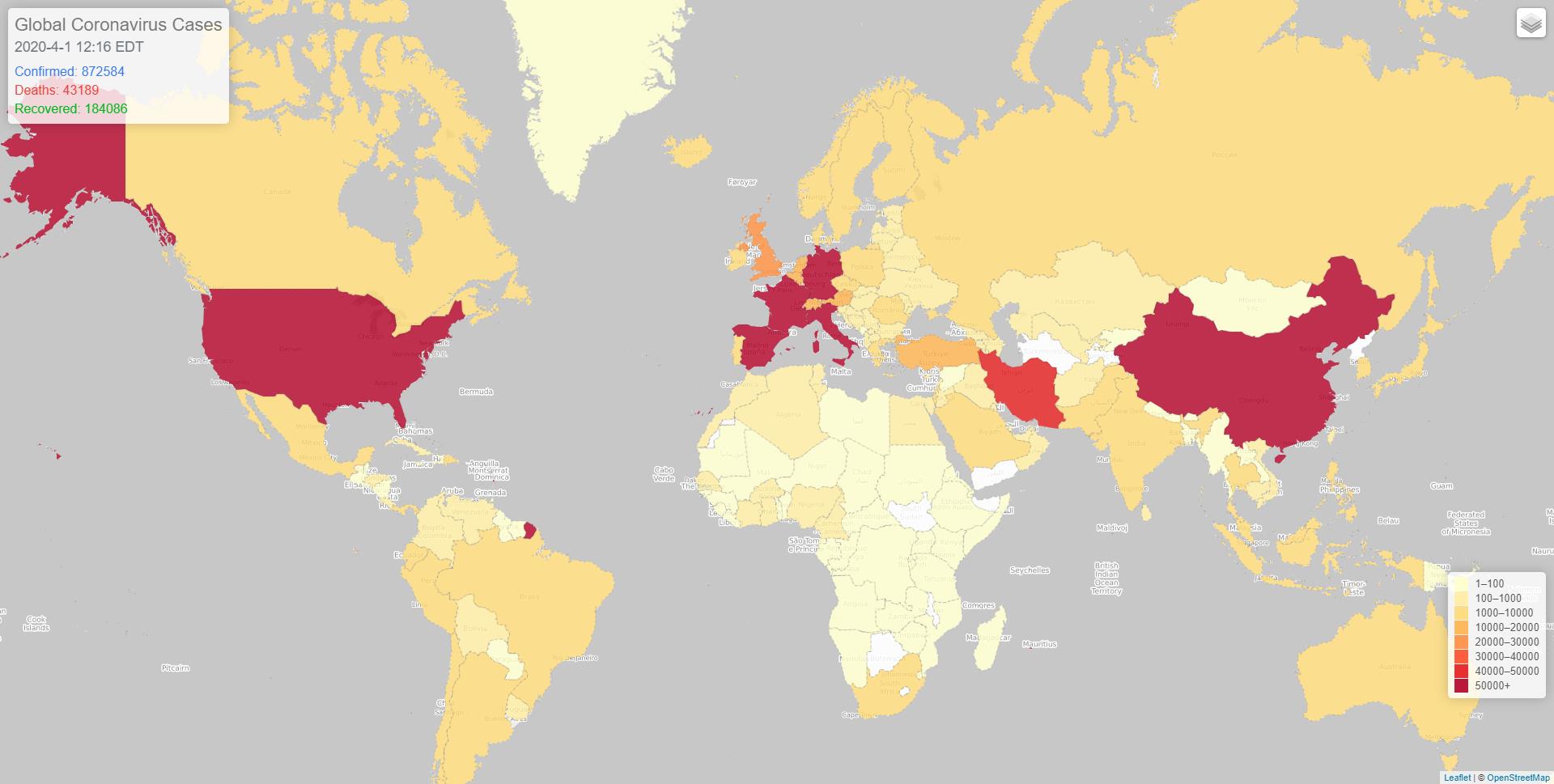 Click image jump to live map
Our Mission
The spatiotemporal innovation center is projected to receive over $2M/year research funding in collaboration with agencies and industry. Through a 5-15 year investigation, the center is targeted to build the national and international spatiotemporal infrastructure to advance:
human intelligence through spatiotemporal thinking
computer software and tools through spatiotemporal computing
human capability of responding to deep scientific questions and grand engineering challenges through spatiotemporal applications.
Our Members